Commissioning
Conductix-Wampfler's highly trained and experienced field engineers are pleased to offer comprehensive start-up and commissioning services. We apply the product knowledge gained from our extensive experience supporting installations around the globe to help your equipment and system achieve optimal performance. Your investment pays for itself through enhanced efficiency and increased system durability.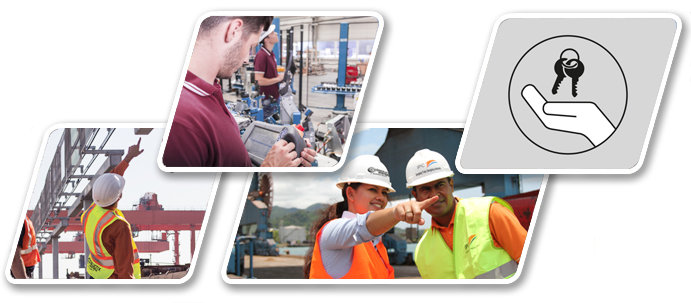 Achieve the best level of performance and maximum efficiency from your electrification system from the beginning by utilizing our application-specific start-up and commissioning services. Conductix-Wampfler's highly-trained commissioning engineers are uniquely qualified to ensure that our systems are properly set up and adjusted.
Start-up and commissioning services on-site will ensure the best performance from any Conductix-Wampfler energy and data transmission system. 
When possible a pre-commissioning at our OEM's site can be offered to support a trouble-free and efficient commissioning and operation in the field.
Our experienced and qualified engineers will properly adjust our products to on-site regional environmental conditions and take into account all relevant application-specific factors.
Our careful, fine-tuning will yield high availability, increased reliability, and outstanding performance.
To inquire about our commissioning services, please visit our Global Contact Page.