Training
Conductix-Wampfler will conduct formal training of your operations and maintenance personnel to ensure the highest level of ongoing performance of your system. This training is specific to our system in your application and puts your staff in the best possible position to keep equipment in top running condition. On-site maintenance and proper operating procedures can eliminate downtime and greatly extend the lifetime of our products.
Once your energy and data transmission systems are operational, there is an ongoing need to operate and maintain the system correctly to ensure a long and trouble-free lifecycle.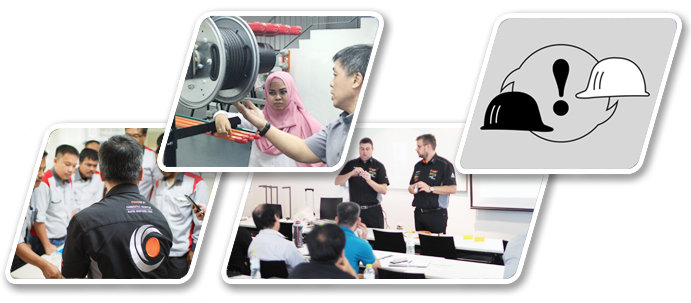 Conductix-Wampfler product training programs empower your operations and maintenance staff with the knowledge needed to keep your systems in top condition.
Conductix-Wampfler trainers cover the complete lifecycle of our systems. We train your operation and maintenance teams to ensure appropriate maintenance and upkeep.
Besides the system overview, our trainers supply your staff with detailed knowledge of the working parameters of the system, provide an awareness of typical malfunction situations, and cover key maintenance topics.
Our service teams will be happy to discuss your training needs. To inquire about our training services, please refer to our Global Contact Page.